Beauty Skin & Hair Diet Plans
Best Online Indian Beauty Skin & Hair Diet Programs to look marvellous with our Best Dietician in Delhi India.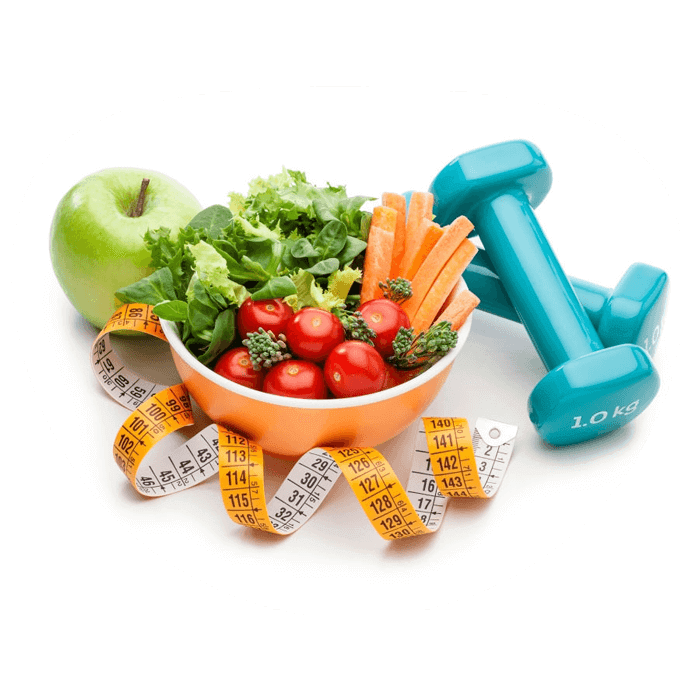 The Best Online Indian Diet Plans for
Beauty Skin & Hair
It is well known that true beauty comes from within. And that's not just an empty phrase when it comes to healthy eating.
We all long for a fresh complexion, shiny hair, strong nails and more power in everyday life. We believe that  eating certain foods regularly has a positive effect on the appearance of your skin, hair and nails. Through your journey, we will teach & guide you which foods are helpful and are true beauty miracles.
Our distinctive beauty diets supports metabolism and cell renewal – for a fresh complexion, shiny hair, strong nails, more energy and lightness.
We provide Indian, International and Fusion beauty Diet Charts according to your lifestyle, office routine or home schedules, meal preferences, eating timings, food allergies, medical concerns, blood-works, emotional behaviour as well as your individualised traditional, religious & cultural aspects i.e. they are totally customised as per your needs.
You can find the best foods for beautiful skin in our plans which are • Collagen rich • Antioxidant rich • Designed to fulfil required vitamins and mineral for the purpose or root cause of your problem • Delicious with added value • Anti inflammatory • Anti ageing foods with the right combinations.
Our Beauty Skin & Hair Diet Program is for you if-
✔️  You want to have beautiful skin nails and hair
✔️  Seek anti-ageing glow 
✔️ Bride to be OR Groom to be.
✔️ You are media people/influencers, models or others in similar field
✔️ You have regular exposure to camera and lights
✔️  You apply regular makeup  and use various products on regular basis
✔️  Facing Dry and pale skin or too oily skin
✔️  Having Pigmentation or Darkening of skin behind neck, arms and other parts of the body
✔️  Hormonal imbalances (PCOD, thyroid, irregular periods, menopause etc
✔️ Facing Skin conditions like Acne • Psoriasis • Atopic dermatitis • Dark circles and spots •  Brittle nails and hair 
✔️ Facing Hair fall /hair thinning/frizzy hair 
Soft skin, tight connective tissues & strong hair - Beauty comes from within & we can help you attain that !
Are you worries about your dull skin, brittle nails and falling thin frizzy hair?
Do you want to have lustrous/glowing  beautiful skin?
Do you have an upcoming photoshoot or a  Wedding or an event ?
Or any medical concerns due to which you are loosing all your charm?
Don't you worry.. 
"We can help you attain your goals in healthy way, smartly, at good pace and safely from the comfort of your home through our incredible mobile app."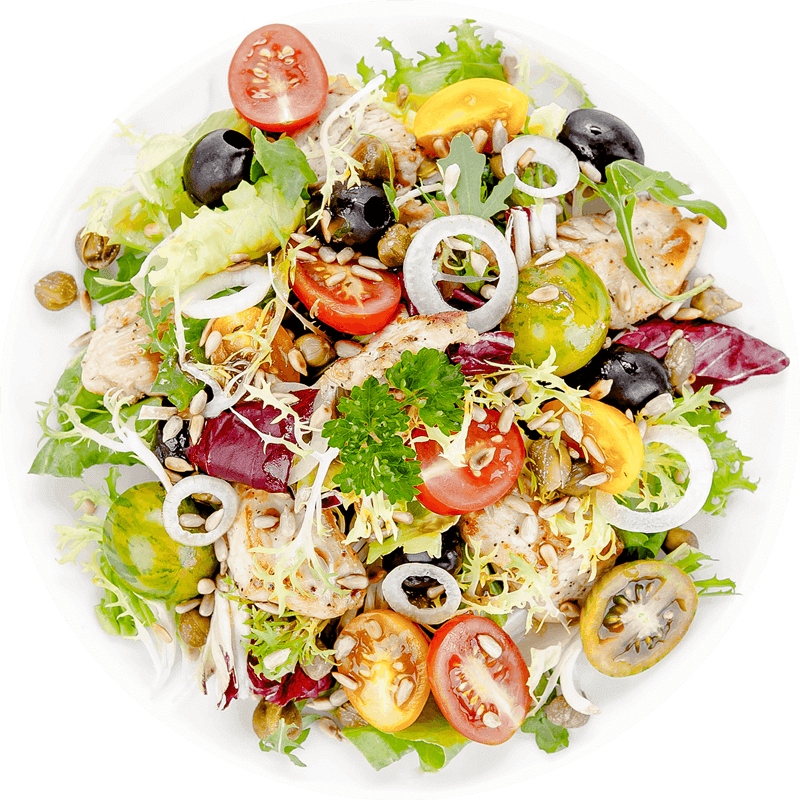 We extend online diet consultation across the Globe with holistic diet plans for beauty diets for skin, nails and hair; with the help of advanced researched programs and functional integrative nutrition approach.
Under our Beauty, Skin & Hair Diet Plans, we will train your mind and body to eat right combinations to balance your hormones, detox your system, manage a condition and continue to have great health and inner beauty even after you end you plans.
Get your dedicated Dietician for Beauty, Skin & Hair Diet Plans
Nutri4Verve is particularly committed to the personalisation of your program.
When you register, our dieticians and nutritionists perform your initial evaluation & assessment, and also at the end of each diet tracker, you take stock of your diet. They are likewise present in the WhatsApp group to answer all your queries and curiosities.
Above all, you will be under the supervision of Best Dieticians and Nutritionists.
Our diet experts believe in total nutrition and balance diet, through which can help you gain inner beauty by cleansing your system and providing your body the right kind of nutrition it needs.
Once you join us, our best experts will always be by your side. We provide complete & dedicated support through our client assigned nutritionists through phone, WhatsApp, email, Nutri4verve Diet App, BOTIM etc. to help you whenever you need it.
Your diet and your lifestyle have more influence on exterior health and internal health than any cosmetics, creams or drugs.
A healthy diet increases well-being and can alleviate or prevent diseases.
Hippocrates already knew: "Let your food be your medicine".
And it is precisely this potential that can also be used in relation to beauty, skin, nails and hair. If you know the right foods, you can improve your skin and hair structure in the long term.
A good supply of nutrients is not only essential for health, but also supports a beautiful appearance of skin, hair and nails. We include all the nutrients that can make an important contribution to this.
Healthy skin, hair and nails are among the most important attributes of beauty for many people. The health of our skin, hair and nails goes hand in hand with a healthy lifestyle, which means adequate sleep, relaxation, exercise and fresh air as well as a balanced diet with the important vitamins and minerals.
As part of a balanced diet, dietary supplements can help supplement the individual diet and thus ensure an adequate supply of nutrients ensure.
We have our forte in providing specially crafted diet plans for management of skin conditions, providing texture and glow, nails and hair health.
We offer you an exciting array of foods in our customised diet plans to choose from, creating a sense of abundance rather than deprivation. It is possible to eat as per your appetite keeping in mind quality of food over quantity ,the right kind for your body type with the right kind of guidance .
Simply.! Safely.! Intelligently.! Healthily.!
What Our Clients say for our Dieticians & Nutritionists 
Video Testimonial from Ms. Mahima C.
Video Testimonial from Ms. Anjali S.
Video Testimonial from Ms. Nandini K.
Testimonial from Ms. Suranjana M.
What Our Clients say for our
Dieticians & Nutritionists on Google
after following our weight loss diet plans
Real Words, Real Pride.!! 
Gaurav T., 🇺🇸 USA,  Lost 15 kgs in 3 months says-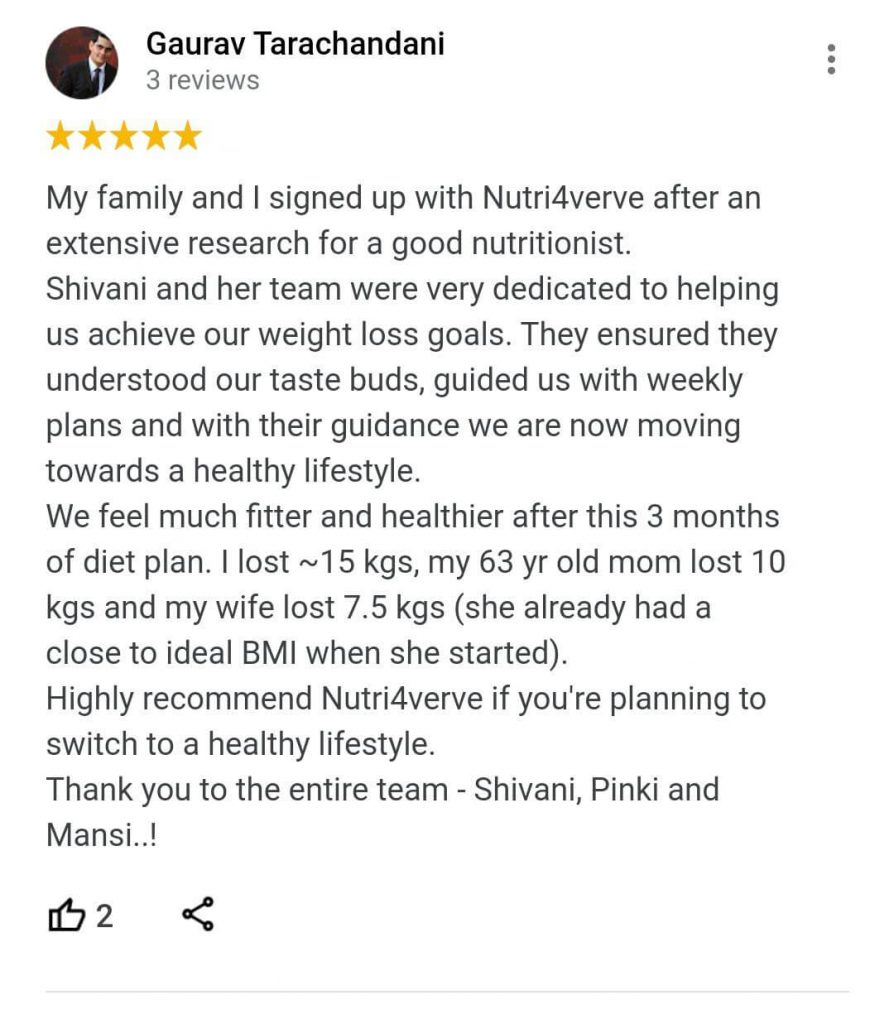 Ashwin G., 🇬🇧 UK, Lost 18 kgs in 3 months says-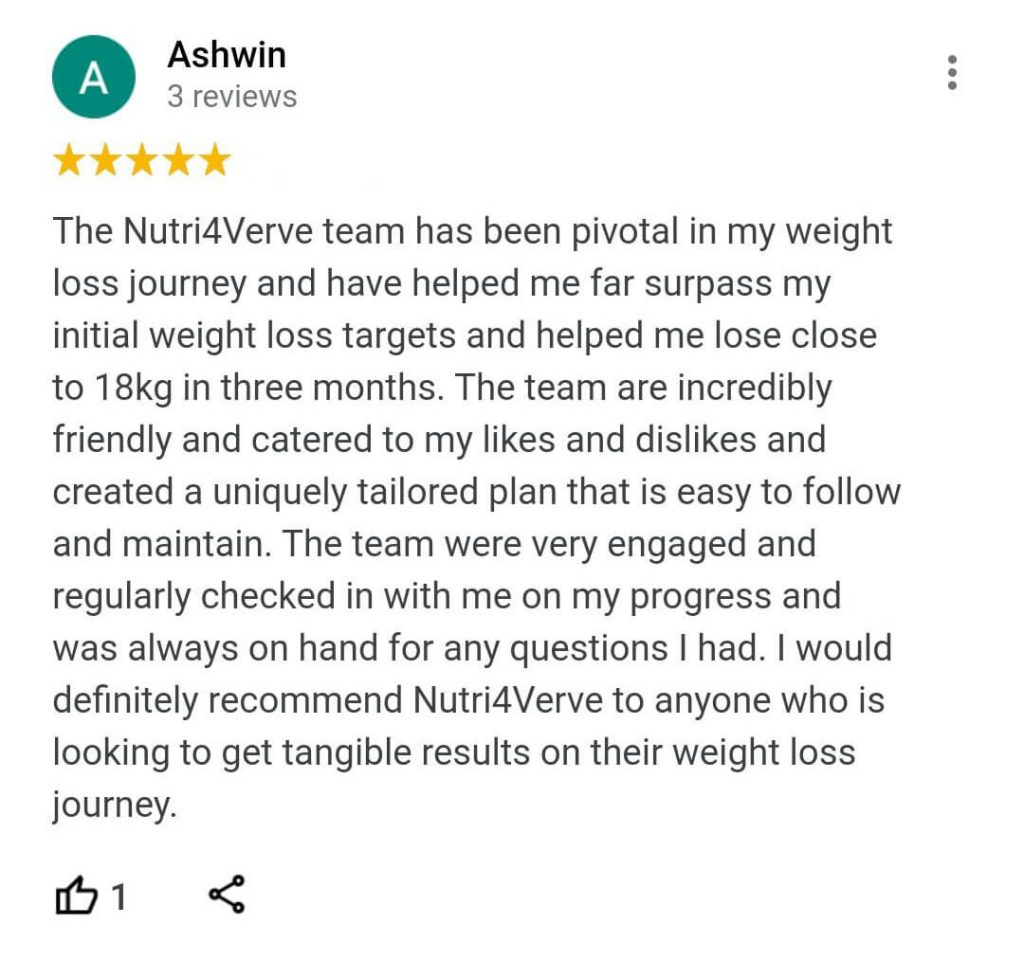 Siddhartha A., 🇸🇬 Singapore, Lost 15 kgs in 3 months says-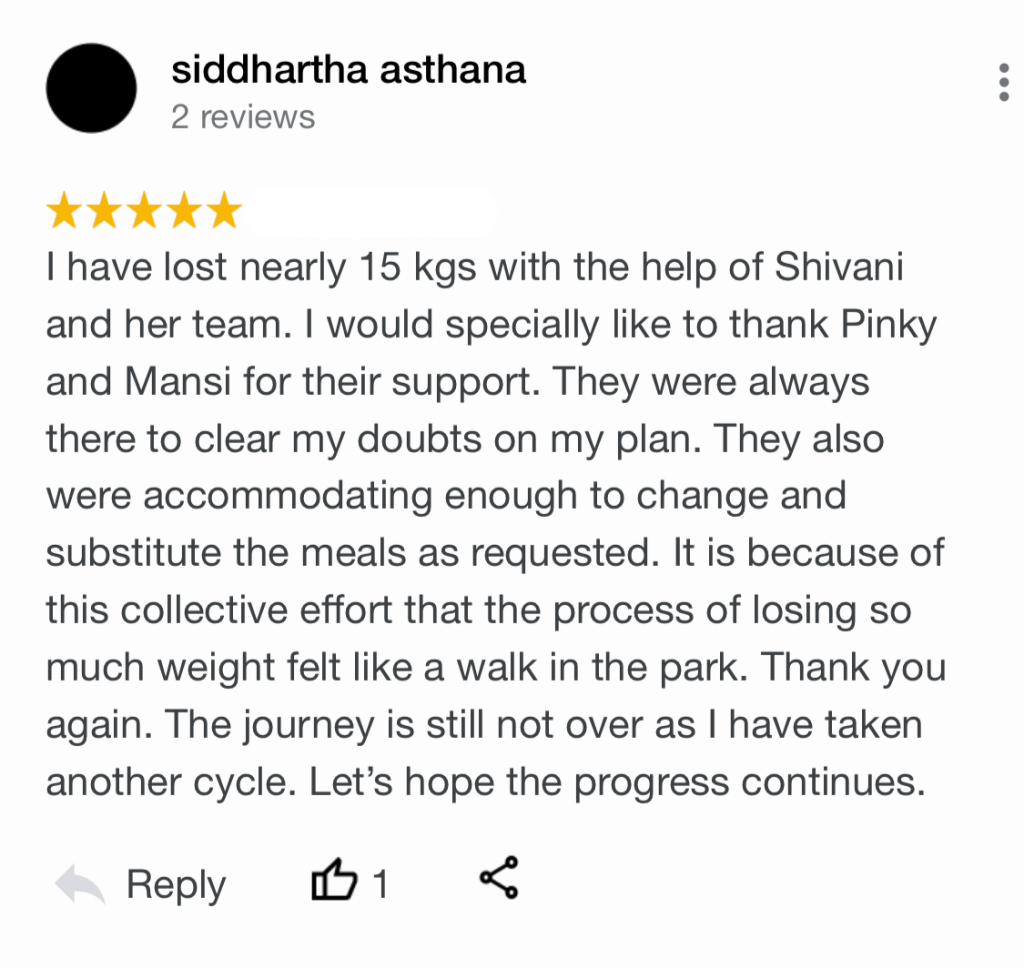 Nandhini R., 🇨🇦 Canada,  Gut Health Management, Lost 8 kgs in 3 months says –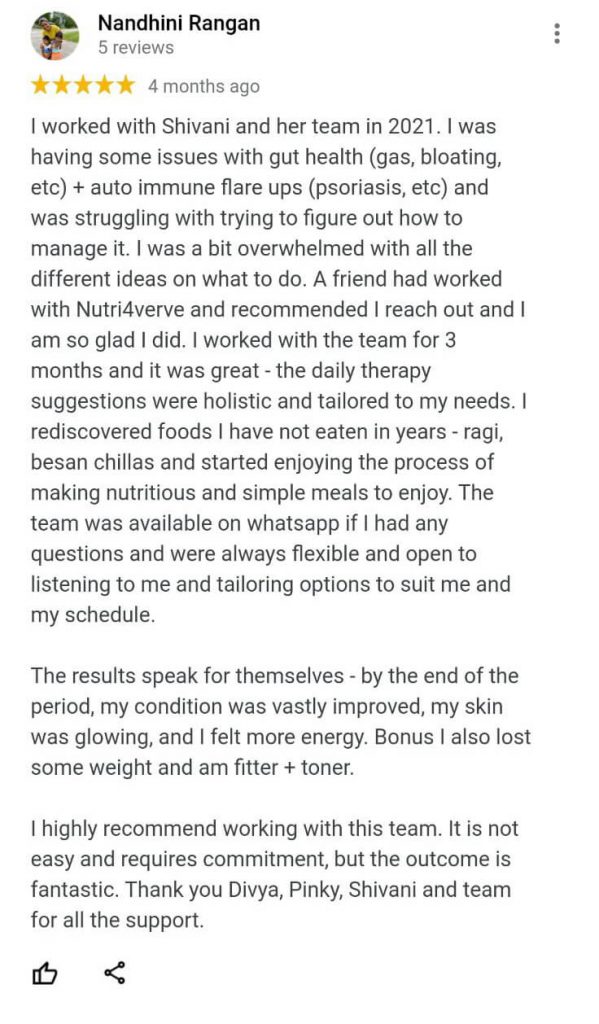 Anurag S., 🇮🇳 Noida, Lost 21 kgs in 6 months says-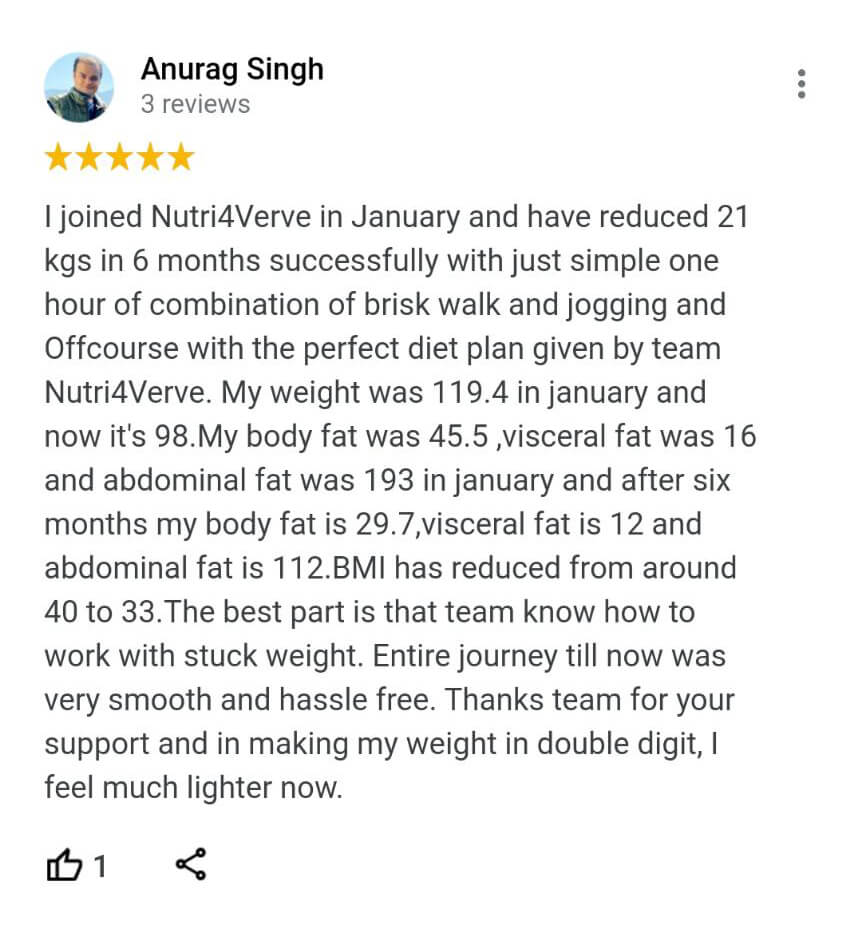 Nilofer K., 🇸🇦 Saudi Arabia, Lost 10 kgs in 3 months says –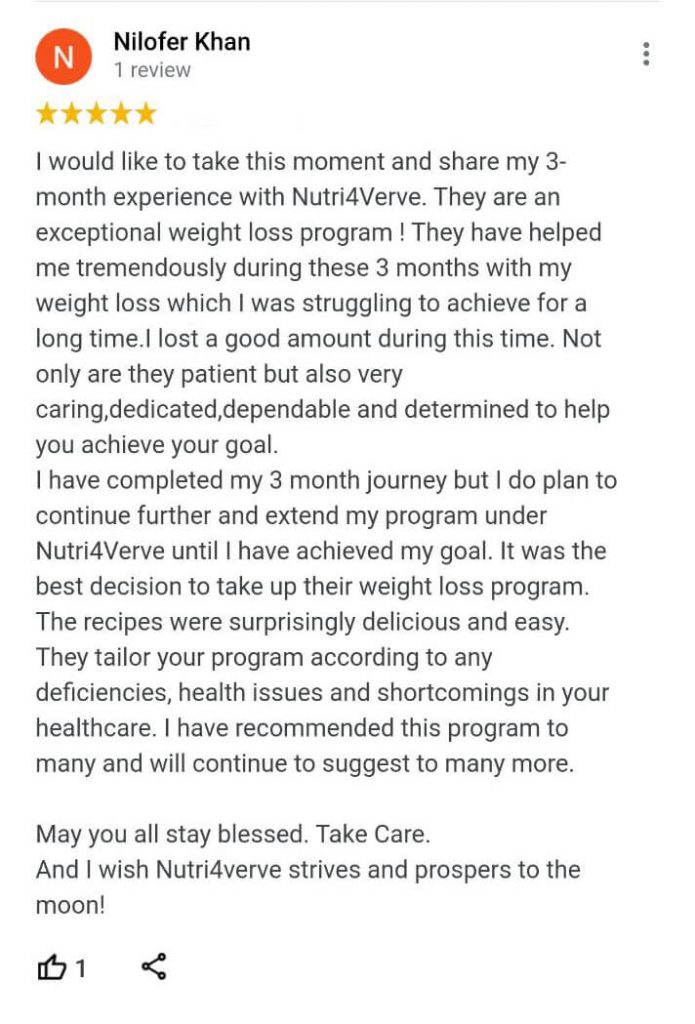 ** Disclaimer: All above testimonial notes are inputs from respective Clients and are placed as it is.. The results are based on their specific diet plans whose results differ from person to person.
Media Inserts, Articles & Columns featuring Shivani Sikri on their Channels & Publications

Questions in your mind..
Have an informal chat with our expert Nutritionists on WhatsApp or Personal Call..
Sign Up For a Free 1-on-1 Discovery Call on Phone with our Nutritionists
to discuss your Health Challenges & Goals 
Just drop in your details & we shall get back to you later at your preferred time..
Top Nutritionist in Delhi India for Quick & Best Indian Diet Plans for Beauty Skin & Hair Diet Plans
Nutri4Verve : Online Weight Loss Diet Clinic in Delhi
No.1 Nutritionist in India  helps you to slim & stay healthy with the help of effective diet programs or diet mean plans with are Beauty Skin & Hair friendly with Top nutrition and dietetics Experts.
Shivani Sikri is one of the best Nutritionist – Best Dietician in Delhi India who provides you with best Online Beauty Skin & Hair diet Programs, who helps you to get your body in good & healthy shape with is help of diet plans which suites to your body. You are in best registered dietitian nutritionists.
Prime and Famous Beauty Skin & Hair Diet Charts and mean plans options includes Weight loss Diet or Diet for Weight Loss, Pregnancy Diet Plans and Post Pregnancy diets, Diet for Overweight Kids.
Diet Plans include Indian Version Keto Diet plans, Indian PCOS  Diet, Low Carb diets, LCHF Diets, Paleo Diet Plans, Intermittent Fasting etc.
You get the Right Combinations of food and nutrition. All our Programs are supervised practice experts through food service management. Our accredited programs are best for you. you get the highest level of food service management without any fancy nutrition products. 
Ask for Beauty Skin & Hair Diet Charts and Beauty Skin & Hair Diet Plans Online 
Our Online Nutritionist provide Diet Consultation with our Dietician for Delhi NCR and across India.
TAGS
online Beauty Skin & Hair diet plan
Indian Beauty Skin & Hair food 
Indian Beauty Skin & Hair diet plan
Beauty Skin & Hair diet plan for weight loss
best Indian diet for Beauty Skin & Hair
Indian Beauty Skin & Hair dietician
Beauty Skin & Hair diet chart
Indian Beauty Skin & Hair diet plan in 10 days,
best Beauty Skin & Hair diet plan
Indian Beauty Skin & Hair diet chart for wedding
Indian Beauty Skin & Hair diet
Quick Beauty Skin & Hair diet plan
TAGS
perfect Beauty Skin & Hair diet plan,
best Indian Beauty Skin & Hair diet plan 
Indian diet plan for weight loss,
Best Beauty Skin & Hair Dietician
Top Dietician for Beauty Skin & Hair
Beauty Skin & Hair Diet Expert
Beauty Skin & Hair
Diet Consultation for Beauty Skin & Hair
Beauty Skin & Hair dietician near me
Beauty Skin & Hair Dietician in Delhi
Beauty Skin & Hair dietician for weight loss
Beauty Skin & Hair Diet Plans near me
Nutri4Verve : Best Dietician in Delhi for Beauty Skin & Hair Diet Plans Therapeutic
Healthy Eating Diet plans in South Delhi NCR, INDIA
World No 1 Weight Management Online Clinic
Copyright / Proprietary Content ©2010-22 Nutri4Verve.
Use of this site is subject to our terms of service and privacy policy. All material provided on this website is provided for informational or educational purposes only. Consult a physician regarding the applicability of any opinions or recommendations with respect to your symptoms or medical condition.