Chief Nutritionist, Wellness Specialist & Co-Founder at Nutri4Verve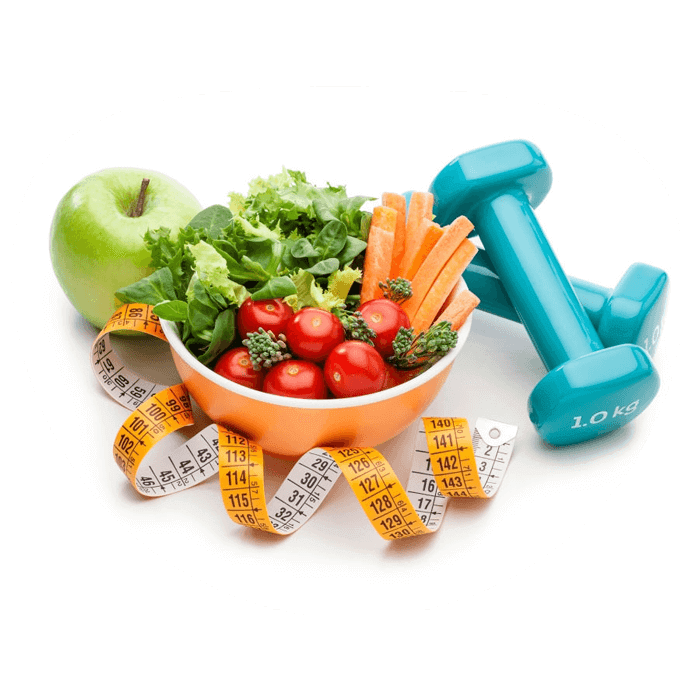 Our Guide, Friend and Mentor for life !
Shivani Sikri
Shivani Sikri is an internationally renowned award-winning Nutritionist, Columnist, Blogger & Nutrigenomics counsellor with more than a decade of experience.
She has transformed thousands of lives from millennials to golden agers.
As Co-Founder and Chief Nutritionist at Nutri4Verve, Shivani recommends a combination of Holistic Therapeutic, Functional and Integrative Lifestyle Modification approach.
She provides customised well-balanced metabolic and combination based nutritionally rich diets so that not only fat loss but also reversal or management of a clinical condition is easily attainable and everlasting by eating balanced healthy meals and through your home cooked food.
Shivani Sikri's maternal Grandfather was a renowned Ayurvedic Doctor, mother was a gymnast and yoga enthusiast & her father being a fitness  enthusiast and sports person.
She was motivated  and convinced how a lifestyle can influence over all wellbeing.
Shivani living in such environment saw the miraculous benefits that one can attain from quality nutrition, adequate exercise, quality sleep, detoxification, hydration and upmost having faith in your self and manifesting good health only with your positive attitude, affirmations and taking sincere action towards your goals.
This lets you getting in sync with our universe and attain our goals.
She herself experienced the healing power of functional food and quality nutrition  in her own health journey and thereafter
Her passion and curiosity in Nature's way of healing, brought her to the field of Nutrition and Wellness.
After completing her Masters, Shivani Sikri further attained her POST GRADUATE DIPLOMA IN PUBLIC HEALTH AND NUTRITION (PGDPHN). Additionally, she also completed her POST GRADUATE DIPLOMA IN NUTRITION & CLINICAL DIETETICS.
To further enhance her knowledge and skill-set as a Nutritionist in the field, she had accomplished several Professional Certificates pertaining to – "Modern Lifestyle Diseases – Awareness and Prevention", "Alcohol and its effects on health" and "HIV-AIDS – Awareness and Prevention".
She has also completed specialised Extension Online Certificates from Texas A&M, USA in the subjects – Healthy eaters: Infant and Toddler Nutrition in Child Care – and Osteoporosis
She has also excelled in her Advance Course in "Nutrigenomics for Professionals in Nutrition" USA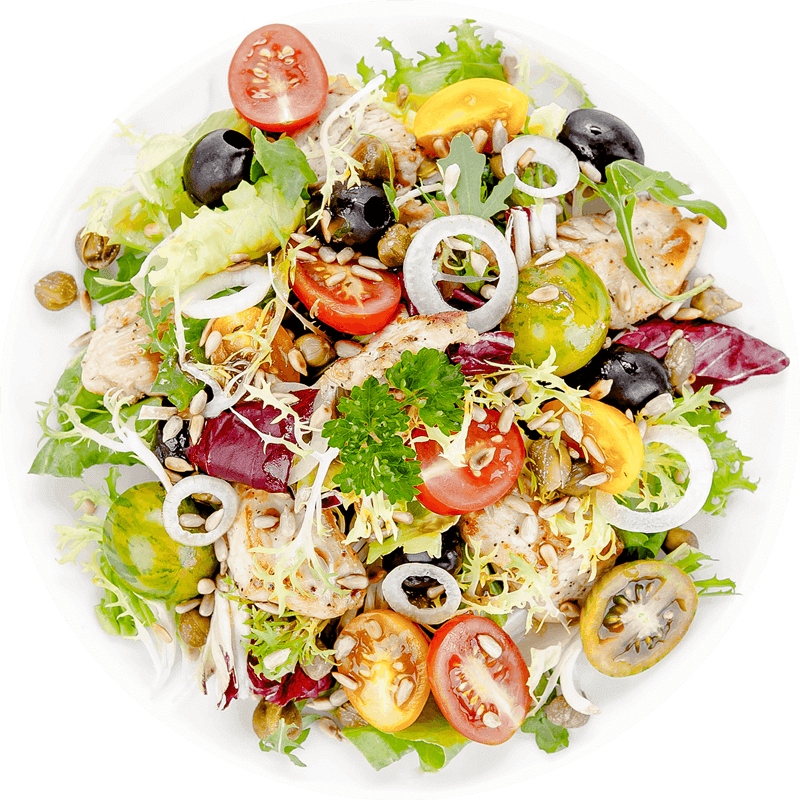 MEDIA & SOCIAL ACTIVITIES
 She has featured in TV Health-Info Series – "Kilkari" spanning over 12 Episodes as a "Nutrition expert" for TATASKY's launched Active health channel – FAMHEALTH (Channel No 510)
She is a Regular Speaker for Health & Fitness Video Series at TATA 1MG Youtube Channel . 
She was among eminent speaker at "Food and nutrition during COVID" on the behalf of "Government of India", ROB Dehradun, in cooperation with the Ministry of information and broadcasting.
 She has conducted several Free workshops  & Seminars for NGOs and extended her services for free Medical cum Health Check Up and advices on nutrition several times including special occasions of Independence day and World Cancer Day etc.
 She has been invited as Guest speaker and Nutritionist on advisory with Momspresso, for Mother Dairy Milk Awareness Campaigns held at Delhi.
 She has been invited as Chief Guest /as judge/and also as presenter for food and nutrition workshops in eminent schools of Delhi, corporates and colleges.
 She has been giving her expert views on various health and nutrition columns, for eminent platforms.
And many other achievements to her credit !
Our Hard Work & Dedication along with Affection of Our Clients Paid Well
Media Inserts, Articles & Columns featuring Shivani Sikri on their Channels & Publications

What Our Clients say for our Dieticians & Nutritionists 
Video Testimonial from Ms. Mahima C.
Video Testimonial from Ms. Anjali S.
Video Testimonial from Ms. Nandini K.
Testimonial from Ms. Suranjana M.
What Our Clients say for our
Dieticians & Nutritionists on Google
after following our weight loss diet plans
Real Words, Real Pride.!! 
Gaurav T., 🇺🇸 USA,  Lost 15 kgs in 3 months says-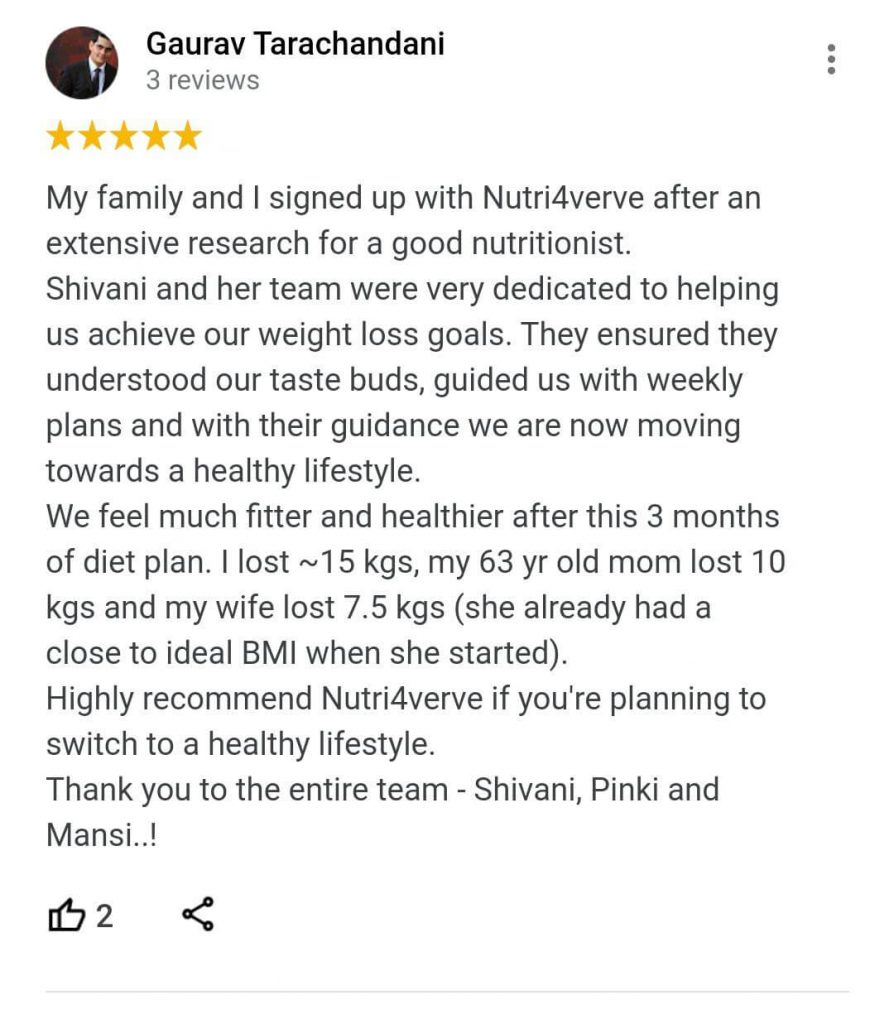 Ashwin G., 🇬🇧 UK, Lost 18 kgs in 3 months says-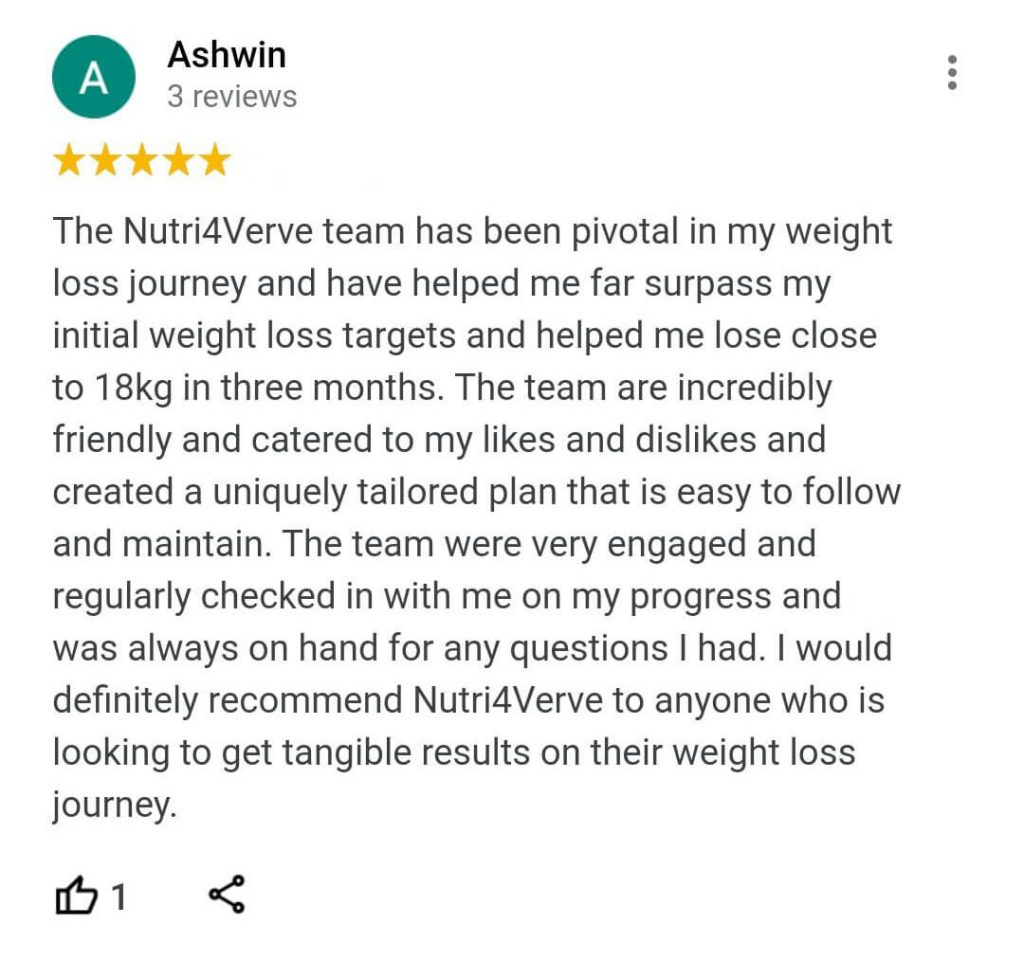 Siddhartha A., 🇸🇬 Singapore, Lost 15 kgs in 3 months says-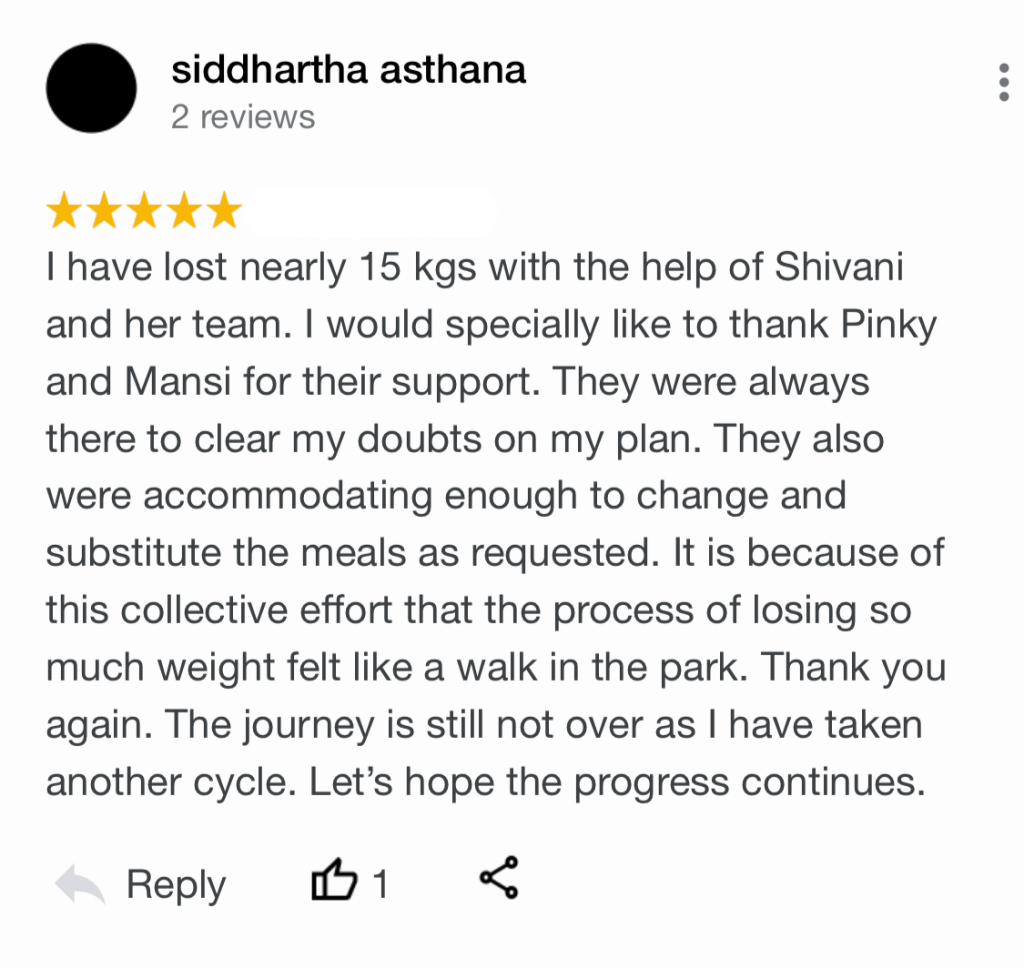 Nandhini R., 🇨🇦 Canada,  Gut Health Management, Lost 8 kgs in 3 months says –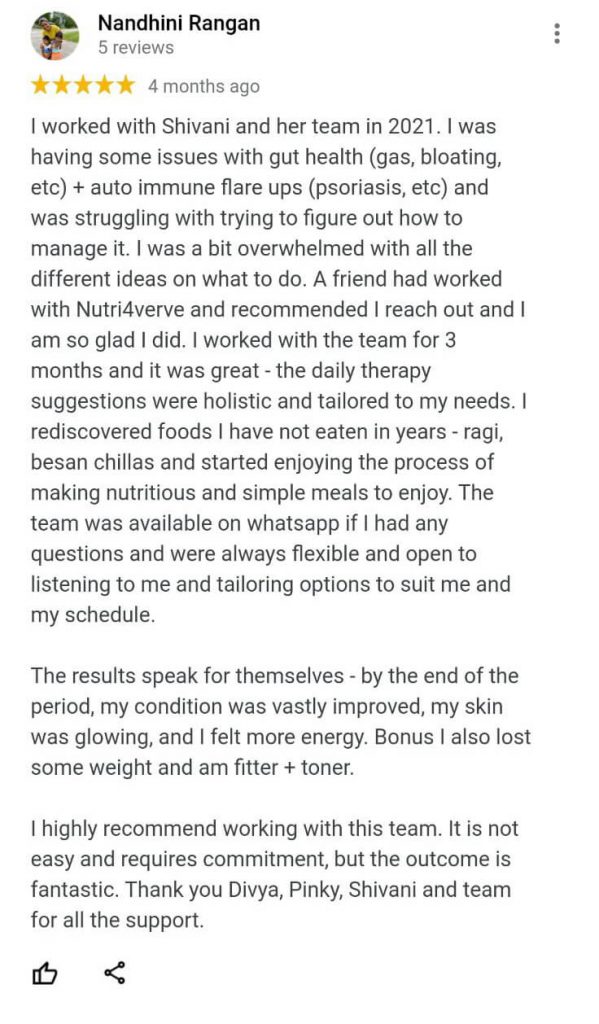 Anurag S., 🇮🇳 Noida, Lost 21 kgs in 6 months says-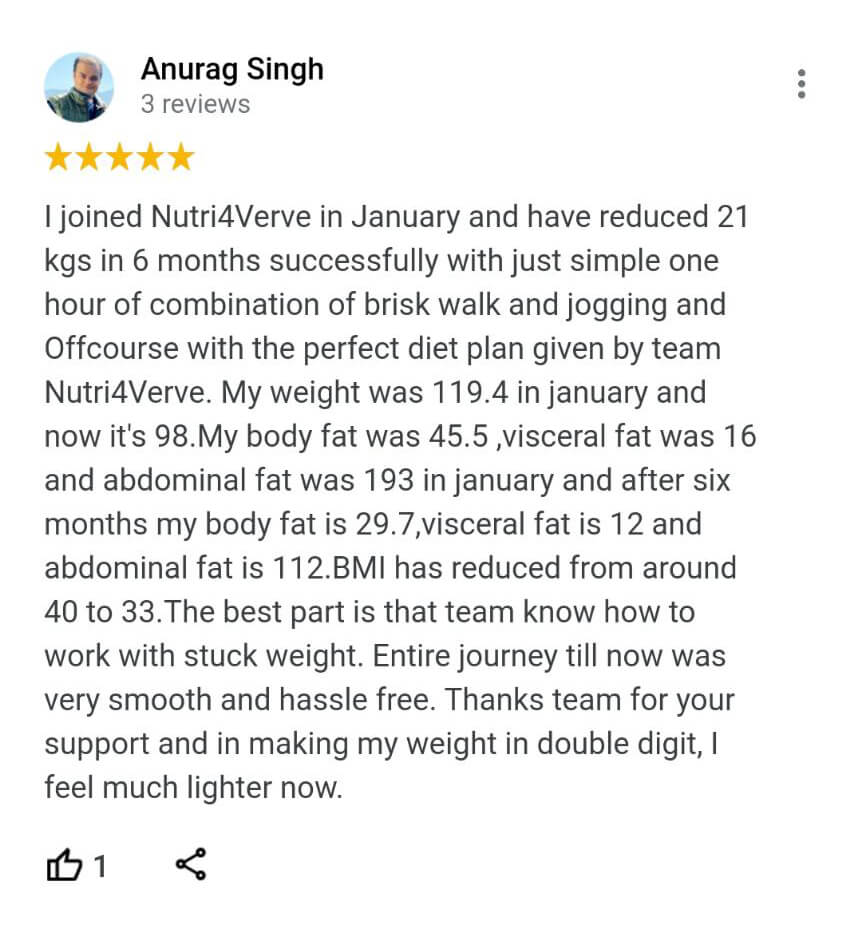 Nilofer K., 🇸🇦 Saudi Arabia, Lost 10 kgs in 3 months says –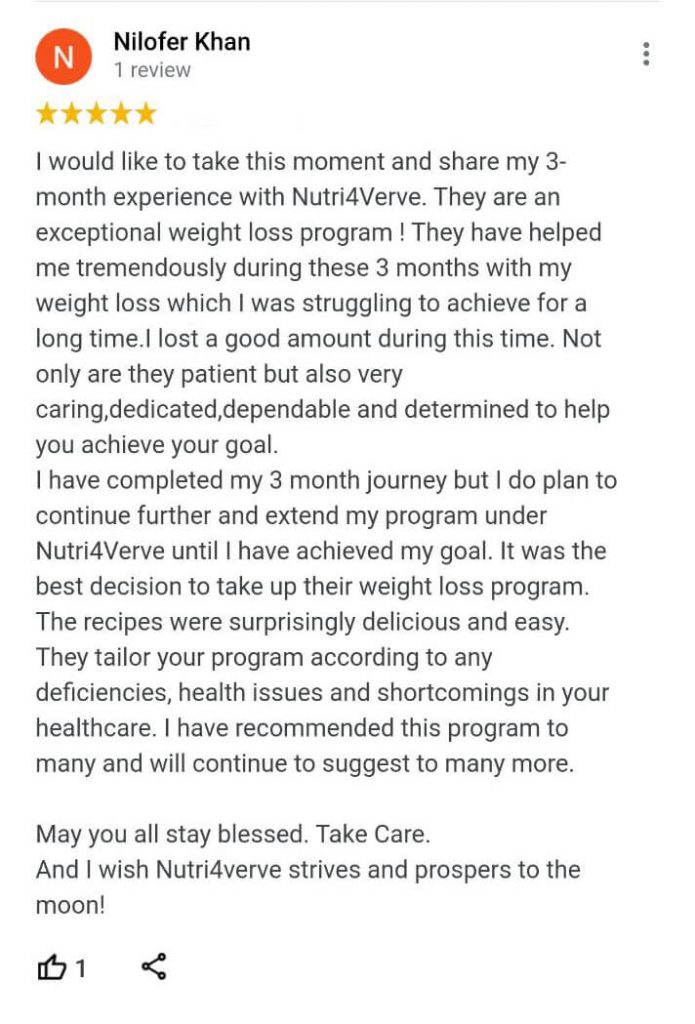 ** Disclaimer: All above testimonial notes are inputs from respective Clients and are placed as it is.. The results are based on their specific diet plans whose results differ from person to person.
Questions in your mind..
Have an informal chat with our expert Nutritionists on WhatsApp or Personal Call..
Sign Up For a Free 1-on-1 Discovery Call on Phone with our Nutritionists
to discuss your Health Challenges & Goals 
Just drop in your details & we shall get back to you later at your preferred time..