The Best Diet App on App Store..!
Get Personalised, Unique & Intelligent Diet Programs with use of an incredible mobile app.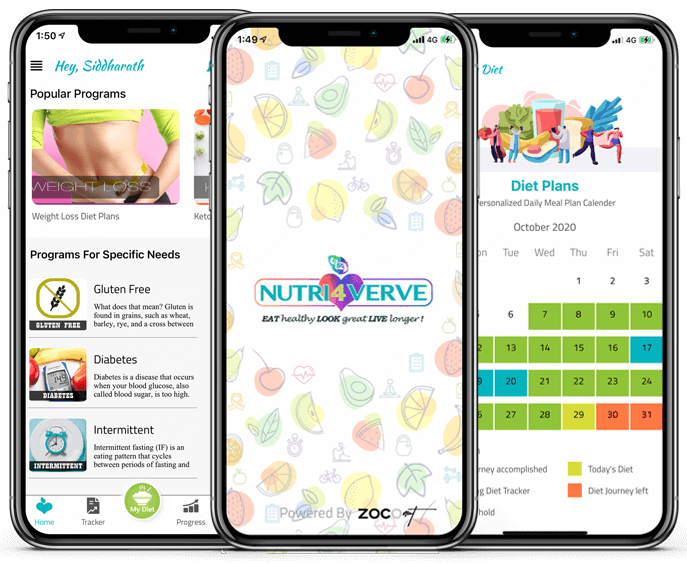 Our Compassion to help you meet your Weight Management Goals & lead Healthier Lifestyle is made easy with Our Incredible User-Friendly NUTRI4VERVE APP on your Mobile
Dedicated Nutritionist
Fully Customised Diet Programs
Daily Diet Tracker
Daily Food Diary / Journal
Complete Progress Reports
Customised Diet Recipes
Dedicated Chat Support
Valuable Blogs & Health Reads
Fitness Device Sync
Calorie Counter
Step Counter
Water Intake Record
Exercise Videos
Exercise Recommendations
Body Measurements
BCA Data Record
Questions in your mind..
Have an informal chat with our expert Nutritionists on WhatsApp or Personal Call..